Live Help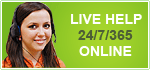 We're searching for partners!
Are you florist?
Have flower shop?
Represent delivery service?
Or simply like to bring people gladness and ready to cooperate?

Contact us!

We're expanding our floristic network constantly and will be glad to cooperate with you! Become our member in your city, region or country. Experience is welcomed!

Our members have possibility send us orders for special "dealer" prices also

Send to us, please all your offers and ideas, even if Your area is listed at our website - you'll receive answer anyway!
Suitable payment!
How to send flowers? |
Contacts
|
Sitemap
|
Our clients about us 😊
|
Call me back!
|
+38 044 360-0999
,
+38 095 199-4500


|
Why order with us?
Flowers delivery in Kiev is free
Flowers delivery. How can I send flowers?


How to send flowers?



1. Order from our flowers catalogue

Go to main catalogue: All flowers, select country and city, bouquet, press ORDER, fill the form and send order. To pay with credit card select "Credit card", you will be redirected to payment page after pressing "Send order".
2. Describe in free form what flowers/gifts you need to deliver, what country and city and what date you need.

Call us or write in messengers: +38 095 199-4500 (



) or use contact form, or email us:


No need to fill any forms. Explain in free form: what flowers/gifts you need to deliver, what date, what city and country and accurate address, if you know it (will be quicker). We'll answer all questions and agree details with you.





3. Indivudual order

Place indivudual order. Enter complete info about what gifts/flowers, when and where you want to deliver and send indivudual order. We will inform you about the price and answer all your questios.




We'll deliver your order with good quality and pleasure!

Thank you for ordering with us! Sincerely yours, "Florist" team


PS. Guestbook
You may interest to visit our guestbook and learn what our clients write about us!)
Our contacts:



+38 044 360-0999


+38 095 199-4500 (

,

)





Skype: florist.com.ua
Contacts

How to send flowers?

How to pay for flowers delivery?

How to get a photo of Recipient with flowers?

Why order with us?


I was happy the delivery was on time but wasn't expecting a change of color of my flowers . I hope the color of the flowers will be exactly as what I ordered next time. Overall I am happy with the service.
Wilson, 26.11.2017 23:39:42
Admin:
Thank you for the order, Wilson!
Right.. Florist used roses as on photo bellow:

instead of pure white roses. This time we had to decide quickly to deliver in time, so we decided use such roses as good fresh pure white rose was not available on delivery date. Anyway - sorry, please, next time will agree such changes!
Hope to see you again!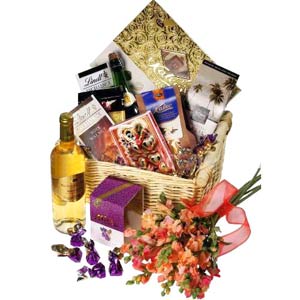 Click "Order" and describe what do you need: what flowers, gifts, budget and other wishes. We will check and offer variants
Order
from 588 uah/24$/22€