Live Help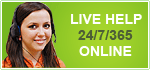 Current exchange rate:
1USD= 27.7UAH= 0.88€
We're searching for partners!
Are you florist?
Have flower shop?
Represent delivery service?
Or simply like to bring people gladness and ready to cooperate?

Contact us!

We're expanding our floristic network constantly and will be glad to cooperate with you! Become our member in your city, region or country. Experience is welcomed!

Our members have possibility send us orders for special "dealer" prices also

Send to us, please all your offers and ideas, even if Your area is listed at our website - you'll receive answer anyway!
Suitable payment!
How to send flowers?
|
Contacts
|
Sitemap
|
Our clients about us 😊
|
Call me back!
|
+38 044 360-0999
,
+38 095 199-4500


Flowers delivery in Kiev is free
Why Florist?
Dear customers, here are main benefits for you to send flowers with us :)
Our existing customers recommendations and comments
Many people have tried our services already. Simply read comments of our customers, it is unbiassed thoughts of people, who are indifferent to your order: whether you'll order with us or no.


Work with customer
We're working with our customers deeper than only "we sell and you buy" - it is creation of friendly relationship for future cooperation, because you're the biggest our value, dear customers :) we understand this and want expand our bussines more and more constantly.


Order delivery speed
We have same day delivery of flowers and gifts in Ukraine, most countries of CIS and all over the world, otherwise - delivery is possible next day. Most of our rival will offer you 2-3 days delivery terms. Note, please, such quick delivery may be impossible during peak load periods, St. Valentine's day, March, 8, for example, but we try to help even more tardy customers.


Saving your time
Unambiguously. Florist - it is convenient. We'll save your time which is much more expensive than money.


Quality of flowers and gifts delivery services
We're choosing our local florist-members thoroughly and have more than one reliable local florist in many cities, where we're delivering flowers and gifts.
And remember about our guestbook with our customers comments :)


Anonymous delivery of flowers and gifts
Our customers ask us for sometimes and, of course, we're glad to make anonymous delivery if customer wants. And even more: we don't say too much to recipient, so, if you want recipient to know, that you sent flowers and/or gift - please, put your name to message in greeting card, because we're not sharing information about customers with local florists.



Hope, we've persuaded you to make flowers/gifts delivery with us :)

If you have some doubt - read comments of our customers, who have send flowers with us already!

If you have any questions or ideas about our service, please, вщ not hesitate to contact us!

Sincerely, Florist team.
Our contacts:



+38 044 360-0999


+38 095 199-4500 (

,

)





Skype: florist.com.ua
How to place order for flowers delivery?


How to pay for flowers delivery?


Answers for frequently asked questions


Want photo of Recipient with flowers?


Ask Your question!


Excellent service, always use, reliable, good price!
Chris Cassidy, 18.11.2017 20:52:53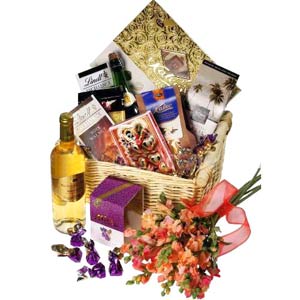 Click "Order" and describe what do you need: what flowers, gifts, budget and other wishes. We will check and offer variants
Order
from 609 uah/22$/19€