Live Help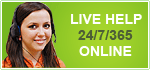 We're searching for partners!
Are you florist?
Have flower shop?
Represent delivery service?
Or simply like to bring people gladness and ready to cooperate?

Contact us!

We're expanding our floristic network constantly and will be glad to cooperate with you! Become our member in your city, region or country. Experience is welcomed!

Our members have possibility send us orders for special "dealer" prices also

Send to us, please all your offers and ideas, even if Your area is listed at our website - you'll receive answer anyway!
Suitable payment!
How to send flowers?
|
How to pay?
|
Contacts
|
Sitemap
|
Our clients about us 😊
|
Call me back!
|
+38 044 360-0999
,
+38 095 199-4500


|
Why order with us?
|
How are we working
Terms and conditions of flowers delivery services
Dear customers!
One of our main goals are satisfied customer (You) and your recipient, of course! :)
In order to give you the best service possible and make you enjoy our work, we carefully look after the quality of flowers and gifts delivered, as well as ensure that delivery is made in time. The actual delivery date and time depends on time of placing order, weather conditions and remoteness of destination. Below in our Terms we explain what and how we are doing to deliver your order with highest quality, making you and your recipient happy :) Making you remember us, send flowers with us again and advise us to your friends and acquaintances :)
Please read carefully.



If you did not find the answer to your question, please, send a message or call: +38 095 199-4500 ( ) or via contact form, or send quick message, or email us:
Our contacts:



+38 044 360-0999


+38 095 199-4500 (

,

)





Skype: florist.com.ua
Contacts

How to send flowers?

How to pay for flowers delivery?

How are we working?

How to get a photo of Recipient with flowers?

Why order with us?


HAPPY & You are amazing the best service & the only one, who could deliver flowers to Saudi Arabia.
I've tried too many site, no one was able to do this, only florist.com.ua
Highly recommend, just amazing!
Ashley, 29.03.2018 22:19:37
Admin:
Thank you for the order, Ashley!
It was VERY interesting order and we've found the way to deliver flowers for your sweetheart

Here are few photos made by our florist before delivery:




You're pleasant customer, for whom it, seems, is possible to make impossible things and deliver flowers ANYWAY!

)
Hope we'll work with you again!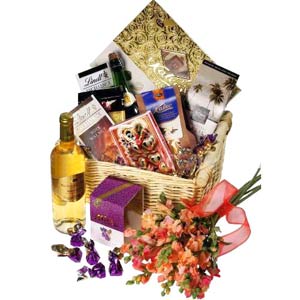 Click "Order" and describe what do you need: what flowers, gifts, budget and other wishes. We will check and offer variants
Order
from 614 uah/22$/18€